The Future of Liquid Quiker, TFH131
January 2010
B & R Racing has decided that the Liquid Quiker Team will campaign the fuel boat for the 2010 season.

Mike Robbins the owner/driver of Blown Bull, Top Alcohol Hydro boat from North Carolina has agreed to be the new driver.

Bob and Sue Montgomery will remain as the sole owners of B & R Racing and Liquid Quiker. The team remains the same as before with crew members from Canada, Georgia, Illinois, and Tennessee. Steve Trew, Rick Langford, Jim Rex, Randal James, Jeff Long, Mike Davis and Dave Klaput; and we expect to remain known as the 'Canadian Boat'.

The team will be managed as a joint venture between Bob Montgomery and Roger Way of RWR Motorsports. Roger will manage the motor program in addition to his role as B & R's consultant and tuner, and will work with Bob to help make team decisions and commitments. Basically Roger has agreed to take over most of the promotional responsibilities and duties Ronnie performed before his passing.

The boat will remain in Tennessee as it has always been. Our intention is to go to Oklahoma in June and get Mike Robbins' license upgrade completed. We will commit to Augusta, GA and High Point, NC in July.

The funds for B & R Racing are limited and we are still in a recovery mode since Ron's passing. The number of races will be dictated by B & R's ability to acquire funds.

I believe that this "deal" would please Ronnie. We look forward to seeing you all at the races.
SPONSORS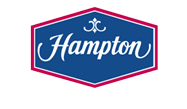 Hampton Inn & Suites
Phoenix/Tempe
1429 N. Scottsdale Road, Tempe, Arizona, USA 85281
Tel: 1-480-675-9799
Fax: 1-480-675-9879

Horizon Boat Repair
Spring City, TN




Holiday Inn
Augusta-Gordon Hwy.
2155 Gordon Hwy
Augusta, GA 30909
706-737-2300




Quality Inn & Suites
Airpark East
7067 Albert Pick Rd.
Greensboro, NC 27409
336-668-3638




Victory Valves




Manton Pushrods